Happy May Fox Families!
NATIONAL TEACHER & STAFF APPRECIATION WEEK
May 3rd-7th
THANK YOU TO ALL THE FANTASTIC FOX STAFF!
Fox Teachers and staff rock!! We greatly appreciate all they have done to help create an amazing year in a time filled with changes and new ways of doing things.
We are grateful to have such caring staff for our students while they have been at school or learning from home!
SHOWING OUR APPRECIATION!
Fox PTA will be recognizing Fox teachers with a special day on May 5th!

A coffee cart from Pacific Perks will come to the school to make coffees and drinks for all staff in the morning.

Later in the day a custom ordered boxed lunch from Qdoba, will be delivered as a Cinco de Mayo lunch.

PTA will also be putting some fun yard decorations and banner up at the school to say thank you to all the Fox staff.

Join us in showing your appreciation! If you happen to be walking by the school feel free to take a picture of your student with the banner and email it directly to your student's teacher or any of the special Fox staff to say thank you!
Thank you Fox families for the generous donations made to make this day a special celebration for Fox staff!
Teachers and staff love to hear from students! Email a message of appreciation, a poem, a hand drawn picture or a special memory.
SPIRIT DAY - FIRST FRIDAY
WEAR RED OR SPIRIT WEAR
5/7/2021
Join the fun and show your school spirit! Wear red or spirit wear the first Friday of every month.
SPIRIT DAYS
Every month we have a Spirit Day and a Spirit Week Activity with a "Choose Kindness" theme!
5/21/2021 (FRIDAY)
RAINBOW DAY
• "Acts of kindness are the rainbows in life."
• Show your school spirit and join the fun! Dress up in your grade's color!
K ~ Purple

1st ~ Orange

2nd ~ Blue

3rd ~ Green

4th ~ Yellow

5th & Staff ~ Red
WEEKLY ACTIVITY
RAINBOW ART!
•Week Activity -- (RAINBOW ART) Create a piece of rainbow art and be a rainbow of kindness in the world!
MONTHLY SPIRIT DAYS:
To see all the spirit days for the year, please visit our
DINNER NIGHT OUT FUNDRAISER
Join us and help raise funds for Fox!
DINNER AND DESSERT NIGHT!!!
FIVE GUYS

&

MENCHIE'S FROZEN YOGURT
05/12/2021 Wednesday
3:00PM - 9:00PM
FIVE GUYS Location:
19171 SE Mill Plain Blvd, Vancouver​
How it works:
Take Out & Curbside: When ordering please mention Dorothy Fox.

Call Ahead: You can also call ahead to place an order, mention Dorothy Fox.

Online Orders: Important Instructions - Please add to your last name a -hyphen and add the word "-Fundraiser". Example: Mary Smith-Fundraiser.
View/print:
- - - - - - - -
MENCHIE'S Location:
19171 SE Mill Plain Blvd, #107, Vancouver​
Flyer coming soon!!
PTA BOARD: 2021-2022 SCHOOL YEAR
Thank you to these wonderful parents for volunteering their time to be a part of the PTA Board next year! They were voted in at the last general PTA meeting.
Emily Moore & Rachelle Downum
Maggie Chyterbok & Kim Herman
Krysti Araque & Rebecca Dzamov
Stacey Ostrin & Heather Bisturis
PTA VOLUNTEER OPEN POSITIONS
FOR 2021-2022 SCHOOL YEAR
•Art Programs Co-Chair: Train and work with the current chairperson to help bring art programs to Fox.
•Spirit Days: Help decide spirit days and dress up the Fox Statue at the school entrance on spirit days. This could be co-chaired with another parent.
•Run for the Arts Co-Chair: Train and work with the current chairperson for this fundraising event in May/June.
•Fall Family Event Night: Help create a fun family night event in the Fall (depending on safety protocols). Work with the PTA board and volunteer parent team.
•Fox Garden Team: Start now and train with the current garden chair. Help take care of the garden and arrange garden activities for students (depending on safety protocols). Looking for multiple volunteers to be a garden team! Thank you to those who have already signed up.
Email PTA at: ptadorothyfox@gmail.com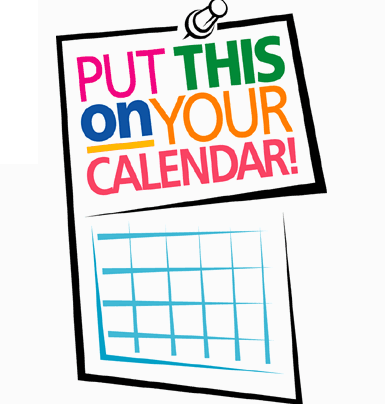 FOX PTA CALENDAR
May
3rd-7th: National Teacher Appreciation Week - Stay tuned for more information on how we will be celebrating Fox staff!

7th: First Friday - Wear Spirit Gear/Red Day

21st: Spirit Day - Rainbow Day

17th-21st: "Rainbow Art" Activity Week

28th: Snow Make-up Day (students in school)

31st: No School - Memorial Day Holiday
June
4th: First Friday - Wear Spirit Gear/Red Day

14th-18th: "Nature" Activity Week (get out and enjoy nature)

TBD: Yearbooks sent home with students

TBD: 5th Grade Celebration

18th: Spirit Day - Hawaiian Day

18th: Last day of school
FUNDRAISE WHILE SHOPPING
-AT NO EXTRA COST TO YOU!
--Fred Meyer, Amazon Smile, and Digital Box Tops!
WHILE YOU SHOP ONLINE, PLEASE CONSIDER SIGNING UP DOROTHY FOX PTA AS YOUR GIVE BACK CHOICE!
AMAZON SMILE, FRED MEYER REWARDS
AND BOX TOPS FOR EDUCATION
PLEASE SIGN UP TO SUPPORT DOROTHY FOX PTA!
YOU SHOP, FOX EARNS DONATIONS at NO EXTRA COST TO YOU!
Signing up is simple, just add Dorothy Fox PTA to your existing Amazon account and your existing Fred Meyer Rewards card! Box Tops has an app you can download. See detailed instructions above.
www.smile.amazon.com
www.fredmeyer.com/communityrewards
www.boxtops4education.com
STAY IN TOUCH
FOX PTA WEBSITE:
https://www.dorothyfoxpta.com/
FOX PTA FB PAGE:
https://www.facebook.com/www.dorothyfoxpta.org/
FOX PTA INSTAGRAM PAGE:
https://www.instagram.com/dorothyfoxpta/
DR. SORK'S FOX INSTAGRAM PAGE:
https://www.instagram.com/dorothyfoxelementary/
PARENTSQUARE:
Your one stop program & app for all school communication! www.parentsquare.com
CAMAS SCHOOL DISTRICT:
http://www.camas.wednet.edu/
SPRINKLE KINDNESS WHEREVER YOU GO!
Questions?
Email us at ptadorothyfox@gmail.com