Happy March Fox Families!
SPIRIT DAY - FIRST FRIDAY
WEAR RED OR SPIRIT WEAR 3/5/2021
Join the fun and show your school spirit! Wear red or spirit wear the first Friday of every month.
If you have not already sent a spirit wear picture, please email one for the yearbook to dorothyfoxyearbook@gmail.com.
Please include student and teacher name.
SPIRIT DAYS
Every month we will have a Spirit Day and NEW this year, a Spirit Week Activity!
The PTA will continue our "Choose Kindness" theme again this year!
3/17/2021
TIE DYE & NEON DAY
•"Kindness means taking your bright positive energy and spreading it into the world!"
•Help spread school spirit and wear your tie dye and neon shirts on 03/17!
ACTIVITY for the WEEK - STEAM!
•Week Activity -- (STEAM) Science, technology, engineering, art, and math! Share a picture of your student engaged in any STEAM activity!
MONTHLY SPIRIT DAYS:
To see all the spirit days for the year, please visit our
YEARBOOK: Help us create the Fox Yearbook by sharing your pictures with us!
Email to: dorothyfoxyearbook@gmail.com
*Please submit your pictures to us within one week of the Spirit Day.
*Please include student name and teacher name.
SPRING SPIRIT GEAR
DUE 3/10/2021
Fun KINDNESS themes in tie dye and heather red with the circle and heart logo! Favorites among the students!


LATE ORDERS CANNOT BE ACCEPTED.
We do not keep stock on hand, each item is specifically ordered. We cannot offer exchange of sizes or refunds.
​
Orders will be available in April. Exact date and time to be announced.
BUILD-A-FOX
ORDERS DUE: 3/10/2021
ORDER A BUILD A FOX KIT WITH EVERYTHING YOUR CHILD WILL NEED TO MAKE A FURRY FOX FREIND!
NO SEWING NEEDED!
Build-A-Fox Kits are $10 each and include:
8" plush fox, stuffing, T-Shirt for 8" plush (choice of one shirt per fox), wishing star, and adoption certificate.
ORDER ONLINE!
https://www.dorothyfoxpta.com/build-a-fox
Additional Information:
YOU MUST PRE-ORDER. QUANTITIES LIMITED. Orders due 3/10/21.

Available to Remote and In-Person learners. Kits will be sent home with students or available for pick up.

Kits will be distributed with Spirit Gear orders in April. Date to be determined.

You are welcome to order additional kits for siblings who do not attend Fox.

If ordering online, you do not need to return a paper order form. Forms are available to print online if needed.

Does your student want a shirt to match with their new fox friend? Matching youth logo shirts can also be ordered for students, style varies, see our website for more information!
2020 - 2021 YEARBOOKS ON SALE NOW
EXTENDED DUE DATE: 3/10/2021
Yearbook Order Time!
BUY NOW! PURCHASE ONLINE HERE or print order form: https://www.dorothyfoxpta.com/yearbook
This is certainly a year to remember! Don't miss these memories: Spirit days and spirit activities, natural playground, at home art shared by Fox families, remote learning, adventures with Foxo, autograph page, plus more!
Don't miss your chance to order!
PTA NOMINATIONS FOR EXECUTIVE BOARD
NOMINATIONS DUE: 3/10/2021
Looking for nominations for next years PTA Board. Positions: President, Vice President, Treasurer, and Secretary.

Please consider nominating yourself or someone you know!

Teamwork is encouraged! You can work together in co-positions.

Submit nominations to ptadorothyfox@gmail.com or drop off in the PTA lockbox in the school foyer.

Forms: www.dorothyfoxpta.com/forms-documents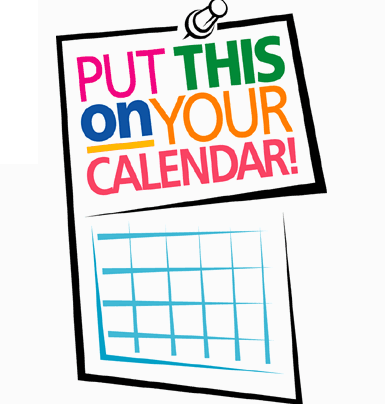 FOX PTA CALENDAR
March
5th: First Friday - Wear Spirit Gear/Red Day

8th: School Pictures - Cohort A

11th: School Pictures - Cohort B & Remote Only by Appointment

12th: No School - Inclement Weather Make-Up Day School now in session (Make Up Day due to snow)

17th: Spirit Day - Neon/Tie-dye Day (email a pic to PTA)

15th-19th: "STEAM" Activity Week (engaged in a STEAM activity; email a pic to PTA)
April
2nd: First Friday - Wear Spirit Gear/Red Day

5th-9th: No School - Spring Break

22nd: PTA General Meeting (2021-22 PTA Officer Elections), time 6:30pm

22nd: Earth Day

23rd: Spirit Day - Animal Day (note date change, moving spirit days to Fridays for April and May) (email a pic to PTA)

19th-23rd "Go Green" Activity Week (recycle, reuse, pick up trash, show love for our Earth; email a pic to PTA)
FUNDRAISE WHILE SHOPPING - AT NO EXTRA COST TO YOU!
--Fred Meyer, Amazon Smile, and Digital Box Tops!
WHILE YOU SHOP ONLINE, PLEASE CONSIDER SIGNING UP DOROTHY FOX PTA AS YOUR GIVE BACK CHOICE!
AMAZON SMILE, FRED MEYER REWARDS
AND BOX TOPS FOR EDUCATION
PLEASE SIGN UP TO SUPPORT DOROTHY FOX PTA!
YOU SHOP, FOX EARNS DONATIONS at NO EXTRA COST TO YOU!
Signing up is simple, just add Dorothy Fox PTA to your existing Amazon account and your existing Fred Meyer Rewards card! Box Tops has an app you can download. See detailed instructions above.
www.smile.amazon.com
www.fredmeyer.com/communityrewards
www.boxtops4education.com
STAY IN TOUCH
FOX PTA WEBSITE:
https://www.dorothyfoxpta.com/
FOX PTA FB PAGE:
https://www.facebook.com/www.dorothyfoxpta.org/
FOX PTA INSTAGRAM PAGE:
https://www.instagram.com/dorothyfoxpta/
DR. SORK'S FOX INSTAGRAM PAGE:
https://www.instagram.com/dorothyfoxelementary/
PARENTSQUARE:
Your one stop program & app for all school communication! www.parentsquare.com
CAMAS SCHOOL DISTRICT:
http://www.camas.wednet.edu/
SPRINKLE KINDNESS WHEREVER YOU GO!
Questions?
Email us at ptadorothyfox@gmail.com