HAPPY NEW YEAR FOX FAMILIES!
SPIRIT DAY - FIRST FRIDAY
WEAR RED OR SPIRIT WEAR 1/8/2021
Join the fun and show your school spirit! Wear red or spirit wear the first Friday of every month.
If you have not already sent a spirit wear picture, please email one for the yearbook to dorothyfoxyearbook@gmail.com.
Please include student and teacher name.
Please make sure any submitted photos are a minimum of 500dpi.
SPIRIT DAYS
Every month we will have a Spirit Day and NEW this year, a Spirit Week Activity!
The PTA will continue our "Choose Kindness" theme again this year!
1/13/2021 DISNEY/MARVEL/STAR WARS
•"Believe, see, and hear the MAGIC of KINDNESS!"
•Wear your Disney, Marvel, or Star Wars clothes/costumes on 01/13!
ACTIVITY for the WEEK - MUSIC APPRECIATION!
•Week Activity -- Music Appreciation! Share a picture of your student playing an instrument, singing a song, reading music, dancing, making a musical instrument out of recycled materials, etc.
MONTHLY SPIRIT DAYS:
To see all the spirit days for the year, please visit our
YEARBOOK: Help us create the Fox Yearbook by sharing your pictures with us! Please submit your pictures to us within one week of the Spirit Day.
Email to: dorothyfoxyearbook@gmail.com
*Please include student name and teacher name.
*Please make sure any submitted photos are a minimum of 500dpi.
DINNER NIGHT OUT FUNDRAISER
NOODLES & COMPANY
1/20/2021
4:00PM - 8:00PM
NOODLES Location:
East Vancouver
19151 SE Mill Plain Blvd Ste 106, Vancouver WA


How it Works​
Online:
Enter GIVING25 in the coupon code box during online checkout at www.noodles.com/order or order on the Noodles app.
Orders must be placed on the event day.
​
In-Store:
Show paper or digital version of flyer or mention Dorothy Fox PTA before ordering.
See the Dinner Night Out webpage for more information and details. Cannot be combined with other offers or discounts. Not valid for delivery.
------
**Thank you to everyone who was able to participate in our last Dinner Night Out at Mod Pizza! We raised $285!
FOX PTA SHOE DRIVE FUNDRAISER
DRIVE THRU DROP OFF AT FOX
1/13/2021
Kicking the New Year Off Right!
DONATE GENTLY WORN, USED AND NEW SHOES!
DRIVE - THRU DROP OFF
January 13th
2:00pm – 4:00pm
Dorothy Fox Elementary North Parking Lot
We are offering a contactless drive-thru drop off event. You do not have to leave the comfort of your car!
PTA Members will be there to safely collect the shoes.
YEARBOOK PICTURE OPPORTUNITY!
This is also Disney/Marvel/Star Wars Spirit Day! Have your student join you to drop off shoes in their Spirit Day attire and get a picture with our mascot Foxy from your car window!
Shoes can be dropped off at the school or any of the drop off locations listed on our Shoe Drive website page through 1/31.
SHOES ACCEPTED:
All sizes of gently worn, used and new shoes including sneakers and even cleats.
PLEASE NO:
-Single Shoes or mismatched pairs of shoes
-Ice Skates
-Rollerblades -Roller Skates
-Wet / moldy shoes
-Shoes with holes or tears
**Door Hangers! Share with neighbors, family, and friends! Printable door hangers available on the shoe drive page. Take a walk and spread the word to donate shoes to Fox!
Key Benefits:
Dorothy Fox connects with the community to raise funds for the school without any selling involved and helps to give back to others through the program.

Shoes are repurposed in a socially responsible fundraiser and are re-purposed in a developing nation. Repurposing shoes helps the environment!

Shoes collected ultimately become inventory and an economic lifeline for micro-entrepreneurs in developing countries who sell the shoes in their small businesses for a living wage.

The shoe drive fundraising company also provides American jobs for people living in the United States.
FOR MORE INFO:
Visit our Shoe Drive Page at www.dorothyfoxpta.com/shoe-drive-fundraiser
Questions: ptadorothyfox@gmail.com
YEARBOOKS
Fox Yearbooks will be available to order in February! We will make online ordering on our website available.
Please submit your Spirit Day and Activity pictures to us along with the student and teacher name.
NEW NATURAL PLAYGROUND PICTURES:
If your student was able to visit the new natural playground over the break or on the weekend please send a picture of them! Thank you for enjoying the new addition and continuing to follow safety guidelines!
Email to dorothyfoxyearbook@gmail.com
FOX MASKS AND LANYARDS
We have a few masks and lanyards available to purchase. Please visit our online store to purchase.
https://www.dorothyfoxpta.com/shop
PTA GENERAL MEETING
SAVE THE DATE!
2/11 AT 6:30PM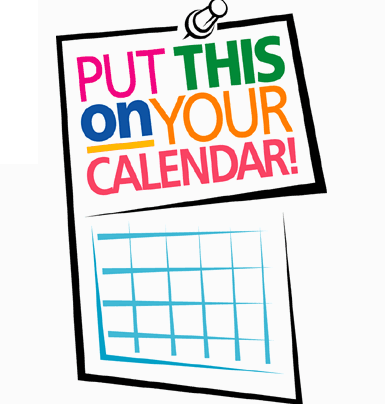 FOX PTA CALENDAR
January
1st: No School - Winter Break

8th: First Friday - Wear Spirit Gear/Red Day

13th: Spirit Day - Disney/Marvel/Star Wars Day

11-15th: "Music Appreciation" Activity Week (play an instrument, sing/dance to a song)

18th: No School - Martin Luther King Day

25th: No School - Grading Day

31st: Shoe Collection Fundraiser Ends
February
Yearbook sales begin

5th: First Friday - Wear Spirit Gear/Red Day

11th: PTA General Meeting, 6:30pm

12-15th: No School - Presidents' Day Holiday

15th Yearbooks Sales - discounted price ends

17th: Spirit Day - Fancy Day (e-mail a pic to PTA!)

15-19th: "Spread Love" Activity Week (send valentine's, do a chore for someone; e-mail a pic to PTA!)
FUNDRAISE WHILE SHOPPING - AT NO EXTRA COST TO YOU!
--Fred Meyer, Amazon Smile, and Digital Box Tops!
WHILE YOU SHOP ONLINE, PLEASE CONSIDER SIGNING UP DOROTHY FOX PTA AS YOUR GIVE BACK CHOICE!
AMAZON SMILE, FRED MEYER REWARDS
AND BOX TOPS FOR EDUCATION
PLEASE SIGN UP TO SUPPORT DOROTHY FOX PTA!
YOU SHOP, FOX EARNS DONATIONS at NO EXTRA COST TO YOU!
Signing up is simple, just add Dorothy Fox PTA to your existing Amazon account and your existing Fred Meyer Rewards card! Box Tops has an app you can download. See detailed instructions above.
www.smile.amazon.com
www.fredmeyer.com/communityrewards
www.boxtops4education.com
STAY IN TOUCH
FOX PTA WEBSITE:
https://www.dorothyfoxpta.com/
FOX PTA FB PAGE:
https://www.facebook.com/www.dorothyfoxpta.org/
FOX PTA INSTAGRAM PAGE:
https://www.instagram.com/dorothyfoxpta/
DR. SORK'S FOX INSTAGRAM PAGE:
https://www.instagram.com/dorothyfoxelementary/
PARENTSQUARE:
Your one stop program & app for all school communication! www.parentsquare.com
CAMAS SCHOOL DISTRICT:
http://www.camas.wednet.edu/
SPRINKLE KINDNESS WHEREVER YOU GO!
Questions?
Email us at ptadorothyfox@gmail.com