Happy February Fox Families!
SPIRIT DAY - FIRST FRIDAY
WEAR RED OR SPIRIT WEAR 2/5/2021
Join the fun and show your school spirit! Wear red or spirit wear the first Friday of every month.
If you have not already sent a spirit wear picture, please email one for the yearbook to dorothyfoxyearbook@gmail.com.
Please include student and teacher name.
Please make sure any submitted photos are a minimum of 500dpi.
SPIRIT DAYS
Every month we will have a Spirit Day and NEW this year, a Spirit Week Activity!
The PTA will continue our "Choose Kindness" theme again this year!
2/17/2021
FANCY DAY
•"Glitter, sparkle, fancy, shine...but most of all please be KIND!"
•Wear fancy clothes on 02/17! Bows, ties, dresses, jackets, sparkles, whatever makes you feel dressed up and fancy!
ACTIVITY for the WEEK - SPREAD THE LOVE!
•Week Activity -- Spread the love! Share a picture of your student making a Valentine, or delivering a card to a local nursing home, doing a chore for a sibling or parent, share a list of 10 things you love about your teacher!
MONTHLY SPIRIT DAYS:
To see all the spirit days for the year, please visit our
YEARBOOK: Help us create the Fox Yearbook by sharing your pictures with us! Please submit your pictures to us within one week of the Spirit Day.
Email to: dorothyfoxyearbook@gmail.com
*Please include student name and teacher name.
*Please make sure any submitted photos are a minimum of 500dpi.
CAMAS SPECIAL ELECTION - Levies
Support Camas Schools! Don't forget to vote by 2/9!
On Feb. 9, Camas residents will vote on two Camas School District levies: one for Educational Programs and Operations (EP&O), one for technology-Capital. These are NOT new levies. They will replace two levies expiring at the end of 2021.
The Educational Programs and Operations levy makes up to 20% of the annual budget and fills the gap for extra-curricular, special services, transportation, food services, and additional staffing positions which the State does not adequately provide. The Technology and Safety Capital levy will provide needed support for technology, roofs, boilers, and fire protection.
Informational Page Camas School District:
http://www.camas.wednet.edu/about-csd/budget-funding/levies/
2020 - 2021 YEARBOOKS ON SALE NOW
EARLY BIRD DISCOUNT DUE: February 15th
REGULAR PRICE: February 16TH - 28th
Yearbook Order Time! It's that time of year to order your Fox yearbook.
The early bird discount is $14 each, due no later than Feb. 15th.

Prices will go up to $16 each after that.

Last day to order Feb. 28th.
BUY NOW! PURCHASE ONLINE HERE or print order form: https://www.dorothyfoxpta.com/yearbook
This is certainly a year to remember! Don't miss these memories: Spirit days and spirit activities, natural playground, at home art shared by Fox families, remote learning, adventures with Foxo, autograph page, plus more!
Don't miss your chance to order! There will not be extra books in June.
PTA GENERAL MEETING
2/11 AT 6:30PM ON ZOOM (UPDATE RESCHEDULED TO 2/18)
Join the PTA board and Dr. Sork for updates and information. All parents are welcome to attend.
Join Zoom Meeting
https://us02web.zoom.us/j/83203161294?pwd=UmtJaTFmK3Bxdkd6aE1YSngyamJRdz09
Meeting ID: 832 0316 1294
Passcode: Foxrocks
MEET & GREET SESSION
Casual PTA Virtual Social!
2/18 AT 3:00PM ON ZOOM (UPDATE - CANCELED, NEW DATE TBD)
Looking for a way to connect to other Fox parents? Want to hear about opportunities to be involved? Are you interested in helping out next year? We would like to invite you to join us!
This will be a casual virtual get together to chat with the PTA Board and other parents. We have several openings next year to allow parent involvement in a variety of ways. This is a really fun way to engage with other families and things going on at Fox!
RSVP to: ptadorothyfox@gmail.com and we will put you on the list to receive a zoom link invitation.
PS...Pajamas and ruffled hair are acceptable attire. :)
PTA positions vary year to year, and many positions are filled by a co-sharing of two people or a team. Here are some examples of positions within PTA:
DINNER NIGHT OUT
THE BLIND ONION PIZZA
​
02/24/2021 WEDNESDAY
4:00pm - 8:00pm
Location: 2100 SE 164th Ave, Vancouver
Bring in the or show a digital version to ensure that 20% of the proceeds will be donated to Dorothy Fox Elementary PTA. If calling in your order, please mention Dorothy Fox before ordering.
Flyer: https://www.dorothyfoxpta.com/dinnernightout
Alcohol not included. Gift card purchases during fundraisers do not count towards total donated sales.
SHOE DRIVE UPDATE
Thank you for helping us collect 2,143 pairs of shoes, which will be passed on to help others! Fox Rocks kindness, community, helping others, environmentally conscious actions, and supporting our school! Thank you for sharing your shoe donations!
PTA FUNDS AT WORK
The PTA Board has approved to use Short Term Legacy Funds and additional funds to support the school during the transition to hybrid learning and continued remote learning. We are grateful for the opportunity to help the school be safe and successful.
"Opening school during COVID has required a number of additional costs including technology, school supplies, signage, and playground needs atypical to previous years. We look to the PTA in particular to help with costs that have a positive impact over a large part of the population and that either enhance school culture for all kids, or will be items that can be used for many years to come." - Dr. Sork
Funds approved totaled $3,300.
Thank you to parents for your support in fundraising events and direct donations to make this possible!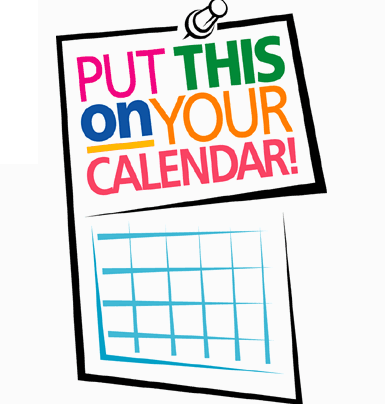 FOX PTA CALENDAR
February
1st: Yearbook sales begin

5th: First Friday - Wear Spirit Gear/Red Day

9th: Special Election for Camas School Replacement Levies

11th: PTA General Meeting, 6:30pm Zoom (RESCHEDULED TO 2/18)

12-15th: No School - Presidents' Day Holiday

15th Yearbooks Sales - last day for discounted purchase price

16th - 28th: Regular price yearbooks for sale

17th: Spirit Day - Fancy Day (e-mail a pic to PTA!)

18th: PTA Meet & Greet Social Meeting, 3:00 pm Zoom (CANCELED - NEW DATE TBD)

15-19th: "Spread Love" Activity Week (e-mail a pic to PTA!)

24th: Dinner Night Out - Blind Onion

28th: Last day to purchase a yearbook
March
Date TBD: Spring Spirit Gear & Build-A-Fox Sales

5th: First Friday - Wear Spirit Gear/Red Day

8th & 11th: School Pictures with Dorian

12th: No School - Inclement Weather Make-Up Day

17th: Spirit Day - Neon/Tie-dye Day (e-mail a pic to PTA!)

15-19th: "STEAM" Activity Week (e-mail a pic to PTA!)
FUNDRAISE WHILE SHOPPING - AT NO EXTRA COST TO YOU!
--Fred Meyer, Amazon Smile, and Digital Box Tops!
WHILE YOU SHOP ONLINE, PLEASE CONSIDER SIGNING UP DOROTHY FOX PTA AS YOUR GIVE BACK CHOICE!
AMAZON SMILE, FRED MEYER REWARDS
AND BOX TOPS FOR EDUCATION
PLEASE SIGN UP TO SUPPORT DOROTHY FOX PTA!
YOU SHOP, FOX EARNS DONATIONS at NO EXTRA COST TO YOU!
Signing up is simple, just add Dorothy Fox PTA to your existing Amazon account and your existing Fred Meyer Rewards card! Box Tops has an app you can download. See detailed instructions above.
www.smile.amazon.com
www.fredmeyer.com/communityrewards
www.boxtops4education.com
STAY IN TOUCH
FOX PTA WEBSITE:
https://www.dorothyfoxpta.com/
FOX PTA FB PAGE:
https://www.facebook.com/www.dorothyfoxpta.org/
FOX PTA INSTAGRAM PAGE:
https://www.instagram.com/dorothyfoxpta/
DR. SORK'S FOX INSTAGRAM PAGE:
https://www.instagram.com/dorothyfoxelementary/
PARENTSQUARE:
Your one stop program & app for all school communication! www.parentsquare.com
CAMAS SCHOOL DISTRICT:
http://www.camas.wednet.edu/
SPRINKLE KINDNESS WHEREVER YOU GO!
Questions?
Email us at ptadorothyfox@gmail.com