HAPPY DECEMBER FOX FAMILIES!
SPIRIT DAY - FIRST FRIDAY
WEAR RED OR SPIRIT WEAR 12/4/2020
Join the fun and show your school spirit! Wear red or spirit wear the first Friday of every month.
If you have not already sent a spirit wear picture, please email one for the yearbook to dorothyfoxyearbook@gmail.com.
Please include student and teacher name.
Please make sure any submitted photos are a minimum of 500dpi.
SPIRIT DAYS
Every month we will have a Spirit Day and NEW this year, a Spirit Week Activity!
The PTA will continue our "Choose Kindness" theme again this year!
12/18/2020 SPORTS DAY
•"Kindness can't be beat!"
•Wear your sports clothes on 12/18!
ACTIVITY for the WEEK - STAY ACTIVE!
•Week Activity -- Stay active this week! Share a picture of your student or family members doing something to stay active! Riding a bike, going for a walk or run, gymnastics, golf, basketball, roller skating, dancing, etc.
MONTHLY SPIRIT DAYS:
To see all the spirit days for the year, please visit our
Help us create the Fox Yearbook by sharing your pictures with us! Please submit your pictures to us within one week of the Spirit Day.
Email to: dorothyfoxyearbook@gmail.com
*Please include student name and teacher name.
*Please make sure any submitted photos are a minimum of 500dpi.
DINNER NIGHT OUT FUNDRAISER
12/16/2020 WEDNESDAY
Join us and help raise funds for Fox!
PANDA EXPRESS
Wednesday, December 16, 2020
10:30 AM to 10:00 PM
Go for lunch or dinner!!
Panda Express located at: COLUMBIA TECH CENTER 526 Se 192 Ave. Vancouver WA 98683
How it Works
In-Store:
Show paper or digital version of flyer
Online:
Enter 319817 in the promo code box during online checkout at www.pandaexpress.com
Orders must be placed on the event day


Participating fundraiser guests are required to present a valid fundraiser flyer (paper copy or digital image) with each order to receive credit towards the fundraiser. Flyers may not be distributed inside or within the vicinity of the restaurant including, without limitation to, the restaurant parking lot before or during the fundraiser. Panda Restaurant Group reserves the right cancel any and all fundraiser events for any reason and/or withhold payment of associated donation, if the Panda Restaurant Group Fundraiser Guidelines are not followed.
Flyer: https://community.pandaexpress.com/fundraiser/events/promotions/386efeb7-d69d-d652-99ed-f01f039712db/en/landing
Fox Shoe Drive Fundraiser with Funds2Orgs
11/2/2020 - 1/31/2021
KEEP THOSE SHOES COMING PLEASE!
**NEW Door Hangers! Share with neighbors, family, and friends! Printable door hangers available on the shoe drive page. Take a walk and spread the word to donate shoes to Fox!
Let's all come TOGETHER to support OTHERS,
to help the ENVIRONMENT,
and raise funds for DOROTHY FOX!
SHOES ACCEPTED:
All sizes of gently worn, used and new shoes including sneakers and even cleats.
PLEASE NO:
-Single Shoes or mismatched pairs of shoes
-Ice Skates
-Rollerblades -Roller Skates
-Wet / moldy shoes
-Shoes with holes or tears
Drop Off Donation Locations:
Dorothy Fox Elementary – 2623 NW Sierra St, Camas, WA 98607

Camas School District Office – 841 NE 22nd Ave, Camas, WA 98607

Cake Happy – 340 NE 4th Ave, Camas, WA 98607

Camas Bike & Sport – 403 NE 5th Ave, Camas, WA 98607

Camas Public Library – 625 NE 4th Ave, Camas, WA 98607

Lacamas Athletic Club – 2950 NW 38th Ave, Camas, WA 98607 (Location temporarily closed due to State Covid Safety Mandate)
Key Benefits:
Dorothy Fox connects with the community to raise funds for the school without any selling involved and helps to give back to others through the program.

Shoes are repurposed in a socially responsible fundraiser and are re-purposed in a developing nation. Repurposing shoes helps the environment!

Shoes collected ultimately become inventory and an economic lifeline for micro-entrepreneurs in developing countries who sell the shoes in their small businesses for a living wage.

The shoe drive fundraising company also provides American jobs for people living in the United States.
FOR MORE INFORMATION:
Visit our Shoe Drive Page at www.dorothyfoxpta.com/shoe-drive-fundraiser
Questions: ptadorothyfox@gmail.com
FOX STAFF APPRECIATION
Fox PTA is so grateful for our dedicated Fox teachers and staff! They are doing an incredible job in this not so normal year! We greatly appreciate each and every amazing staff member! THANK YOU!
PTA will be funding and delivering a special thank you in December to staff. We send our heartfelt appreciation for all that they do! FOX ROCKS!
SAFTEY TIPS by Foxy
Fox PTA and Foxy came together to share a few safety guidelines that kids can apply to anywhere and for when students can return to school. Foxy loves to sing the Baby Shark song while washing hands and says hello to all Fox students!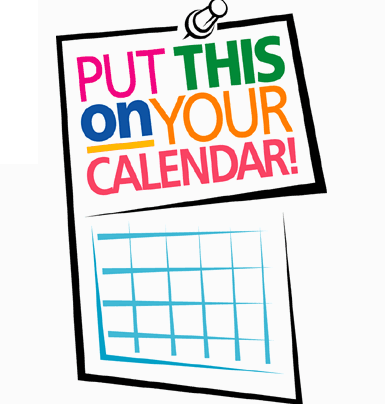 FOX PTA CALENDAR
December
1st - Jan 31st: Shoe Drive

4th: First Friday - Wear Spirit Gear/Red Day

16th: DNO - Panda Express 10:30am - 10:30pm

18th: Spirit Day - Sports Day

14-18th: "Stay Active" Activity Week (exercise, movement, staying healthy)

21- Jan 1st: No School - Winter Break
January
1st: No School - Winter Break

8th: First Friday - Wear Spirit Gear/Red Day

13th: Spirit Day - Disney/Marvel/Star Wars Day

11-15th: "Music Appreciation" Activity Week (play an instrument, sing/dance to a song)

18th: No School - Martin Luther King Day

25th: No School - Grading Day

31st: Shoe Collection Fundraiser Ends
FUNDRAISE WHILE SHOPPING - AT NO EXTRA COST TO YOU!
--Fred Meyer, Amazon Smile, and Digital Box Tops!
WHILE YOU SHOP ONLINE, PLEASE CONSIDER SIGNING UP DOROTHY FOX PTA AS YOUR GIVE BACK CHOICE!
AMAZON SMILE, FRED MEYER REWARDS
AND BOX TOPS FOR EDUCATION
PLEASE SIGN UP TO SUPPORT DOROTHY FOX PTA!
YOU SHOP, FOX EARNS DONATIONS at NO EXTRA COST TO YOU!
Signing up is simple, just add Dorothy Fox PTA to your existing Amazon account and your existing Fred Meyer Rewards card! Box Tops has an app you can download. See detailed instructions above.
www.smile.amazon.com
www.fredmeyer.com/communityrewards
www.boxtops4education.com
STAY IN TOUCH
FOX PTA WEBSITE:
https://www.dorothyfoxpta.com/
FOX PTA FB PAGE:
https://www.facebook.com/www.dorothyfoxpta.org/
FOX PTA INSTAGRAM PAGE:
https://www.instagram.com/dorothyfoxpta/
DR. SORK'S FOX INSTAGRAM PAGE:
https://www.instagram.com/dorothyfoxelementary/
PARENTSQUARE:
Your one stop program & app for all school communication! www.parentsquare.com
CAMAS SCHOOL DISTRICT:
http://www.camas.wednet.edu/
SPRINKLE KINDNESS WHEREVER YOU GO!
Questions?
Email us at ptadorothyfox@gmail.com