Happy April Fox Families!
BUILD-A-FOX AND SPIRIT GEAR UPDATE
If you placed an order for Build-a-Fox or Spirit Gear your order will be sent home with students this week!
Check your students backpacks on Thursday the 15th or Friday the16th! If your student is remote, orders will be available to pick up at the front office.
We would love to see your students with their Build a Fox and new Spirit Gear! Send a picture with student name and teacher name to: dorothyfoxyearbook@gmail.com.
Questions: ptadorothyfox@gmail.com
SPIRIT DAYS
Every month we have a Spirit Day and a Spirit Week Activity with a "Choose Kindness" theme!
4/23/2021 (FRIDAY)
ANIMAL DAY
•"Be kind to every-kind, not just mankind."
•Help spread school spirit and dress up as your favorite animal, wear your animal prints, and animal shirts on 04/23!
ACTIVITY for the WEEK -
GO GREEN in celebration of EARTH DAY!
•Week Activity -- (GO GREEN) Share a picture of your student engaged in an Earth Day activity, recycling, reusing, planting flowers, cleaning up trash outside, making art with recycled materials! Showing kindness for the environment, plants, and animals!
MONTHLY SPIRIT DAYS:
To see all the spirit days for the year, please visit our
YEARBOOK: Help us create the Fox Yearbook by sharing your pictures with us!
Email to: dorothyfoxyearbook@gmail.com
*Please submit your pictures to us within one week of the Spirit Day.
*Please include student name and teacher name.
DINNER NIGHT OUT FUNDRAISER
04/20/2021
Join us and help raise funds for Fox!
SAVE THE DATE:
CHIPOTLE
04/20/2021
5:00PM - 9:00PM
Chipotle Location:
915 SE 164th Avenue, Ste 100, Vancouver​
View/print:
Bring in this flyer, show it on your smartphone or tell the cashier you're supporting the cause to make sure that 33% of the proceeds will be donated to Dorothy Fox Elementary PTA.
ORDER ONLINE FOR PICKUP!
Use code DP2V7EK before checkout in 'promo' field. Orders placed on Chipotle.com or through the Chipotle app for pickup using this unique code will be counted towards the fundraiser. Click here for more information!
All online orders must be placed for pickup at the same time/location of the fundraiser. Delivery cannot be counted at this time. Gift card purchases during fundraisers do not count towards total donated sales, but purchases made with an existing gift card will count.
2020 - 2021 YEARBOOKS
EXTENDED SALE through 04/23/2021
We have received an extension to sell yearbooks!
Buy online now:
or print order form: https://www.dorothyfoxpta.com/yearbook
FOX PTA MEETING
SAVE THE DATE
4/22/2021 at 6:30PM
Join the PTA Board and Dr. Sork for our April PTA Meeting! Hear important updates and vote in the PTA Board for next school year.

More information and zoom link to come in ParentSquare.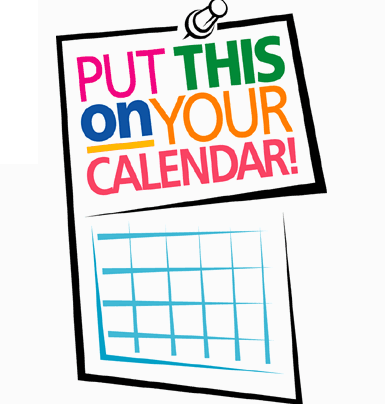 FOX PTA CALENDAR
April
2nd: First Friday - Wear Spirit Gear/Red Day

5th-9th: No School - Spring Break

22nd: PTA General Meeting (2021-22 PTA Officer Elections), time 6:30pm

22nd: Earth Day

23rd: Spirit Day - Animal Day (note date change, moving spirit days to Fridays for April and May) (email a pic to PTA)

19th-23rd: "Go Green" Activity Week (recycle, reuse, pick up trash, show kindness for our Earth, animals, and plants; email a pic to PTA)
May
3rd-7th: National Teacher Appreciation Week - Stay tuned for more information on how we will be celebrating Fox staff!

7th: First Friday - Wear Spirit Gear/Red Day

21st: Spirit Day - Rainbow Day

17th-21st: "Art" Activity Week (show a piece of art you've created; email a pic to PTA!)

28th-31st: No School - Memorial Day Holiday
FUNDRAISE WHILE SHOPPING - AT NO EXTRA COST TO YOU!
--Fred Meyer, Amazon Smile, and Digital Box Tops!
WHILE YOU SHOP ONLINE, PLEASE CONSIDER SIGNING UP DOROTHY FOX PTA AS YOUR GIVE BACK CHOICE!
AMAZON SMILE, FRED MEYER REWARDS
AND BOX TOPS FOR EDUCATION
PLEASE SIGN UP TO SUPPORT DOROTHY FOX PTA!
YOU SHOP, FOX EARNS DONATIONS at NO EXTRA COST TO YOU!
Signing up is simple, just add Dorothy Fox PTA to your existing Amazon account and your existing Fred Meyer Rewards card! Box Tops has an app you can download. See detailed instructions above.
www.smile.amazon.com
www.fredmeyer.com/communityrewards
www.boxtops4education.com
STAY IN TOUCH
FOX PTA WEBSITE:
https://www.dorothyfoxpta.com/
FOX PTA FB PAGE:
https://www.facebook.com/www.dorothyfoxpta.org/
FOX PTA INSTAGRAM PAGE:
https://www.instagram.com/dorothyfoxpta/
DR. SORK'S FOX INSTAGRAM PAGE:
https://www.instagram.com/dorothyfoxelementary/
PARENTSQUARE:
Your one stop program & app for all school communication! www.parentsquare.com
CAMAS SCHOOL DISTRICT:
http://www.camas.wednet.edu/
SPRINKLE KINDNESS WHEREVER YOU GO!
Questions?
Email us at ptadorothyfox@gmail.com