HAPPY NOVEMBER FOX FAMILIES!
FOX NATURAL PLAYGROUND UPDATE
The natural playground is coming along! The Parkour playground equipment has been installed! Next step is adding in the logs and stumps! The goal is to have the project finished this month, as a reminder the playground is currently closed.
This amazing PTA Legacy Project will be enjoyed for many years to come!
It has also been in the works for many years, with lots of people contributing along the way. We would like to thank all the PTA Board Members and PTA Members from the past few years who voted "yes" on this project and who made steps towards it success! Thank you to Fox SLT and Fox students who helped in early planning and voting. Thank you to Fox parents and staff for their continued support and donations to make this happen!
Thank you to the volunteers, Fox PTA and Fox staff, Camas School District staff, and many others, who have graciously given their time to help install the natural playground, offered their talented skills, assisted with planning and permitting! We appreciate you! Many hours have gone into this so Fox students can come back to school with an exciting playground addition! We will have more details coming soon.
Shout out to last week's onsite volunteers!
Fox parents: Allison Abernethy, Trisha & Shawn Golding, Tammy Speer, Krysti Araque, Kary Wilson, and Brian Downum.
Fox staff: Dr. Sork and Mr Baxter. Along with our wonderful custodians Mr. Tim and Katrina Bergeson!
-Thank you to those who offered to help out, but were unable to due to other obligations or scheduling. Your kind offers of support are greatly appreciated!
LEARN MORE, SEE ADDITIONAL PICTURES AND A SHORT VIDEO AT:
www.dorothyfoxpta.com/fox-hollow-playground
SPIRIT DAY - FIRST FRIDAY - WEAR RED OR SPIRIT WEAR
11/6/2020
Join the fun and show your school spirit! Wear red or spirit wear the first Friday of every month.
If you have not already sent a spirit wear picture, please email one for the yearbook to dorothyfoxyearbook@gmail.com. Please include student and teacher name.
*PLEASE MAKE SURE ANY SUBMITTED PHOTOS ARE A MINIMUM OF 500dpi.
PTA MEETING
Thursday 11/19/2020 AT 6:30pm
We look forward to this virtually meeting through Zoom.
PTA General Meeting will be on November 19th at 6:30pm.

All Fox parents are welcome to attend, you do not have to be a PTA member.

Topic: Hear updates from Dr. Sork and the Fox PTA.

GUEST SPEAKER: Camas School District Assistant Superintendent
Join Zoom Meeting Info https://us02web.zoom.us/j/88627196510?pwd=K1B2d3ZseVdKcG9oSkxwbThNYUN4UT09
Meeting ID: 886 2719 6510 Passcode: 956907
SPIRIT DAYS
Every month we will have a Spirit Day and NEW this year, a Spirit Week Activity!
The PTA will continue our "Choose Kindness" theme again this year!
11/18/2020 PAJAMA DAY
•"Dream of a kind world together."
•Wear your PAJAMAS on 11/18!
ACTIVITY for the WEEK - FAMILY TOGETHERNESS
•Week Activity -- FAMILY TOGETHERNESS TIME this week! Share a picture of your student with family members doing something together! Playing a game, baking a pie, going on a walk, dancing, creating art, playing in the fall leaves, etc.
MONTHLY SPIRIT DAYS:
To see all the spirit days for the year, please visit our
Help us create the Fox Yearbook by sharing your pictures with us! Please submit your pictures to us within one week of the Spirit Day. Email to: dorothyfoxyearbook@gmail.com Please include student name and teacher name.
*PLEASE MAKE SURE ANY SUBMITTED PHOTOS ARE A MINIMUM OF 500dpi.
YEARBOOK PICTURES
Right now we are still accepting yearbook pictures for:
Spirit Day - Wear Red or Spirit Gear

Spirit Day - Mismatched Day

Spirit Day - Pajama Day

Spirit Week Activity - Reading

Spirit Week Activity - Family Togetherness

Fox Four - Students holding signs with one of the Fox Four: Safe, Respectable, Responsible, Learner. We would also love to have signs with: Be Kind, Fox Rocks.
Email pictures to dorothyfoxyearbook@gmail.com
**Please tell us student name and their teachers name.
We will do our best to get them in, but please know we may not be able to use or fit all. Excess photos may also be added to the end of the year slide show!
​
**PLEASE MAKE SURE ANY SUBMITTED PHOTOS ARE A MINIMUM OF 500dpi.
THANK YOU!!
Thank you to everyone who supported the last Dinner Night Out fundraiser at Chipotle!
Funds raised totaled $389!
Way to go! We appreciate you taking a night to dine out and raise funds for Fox!
DINNER NIGHT OUT FUNDRAISER
11/11/2020 WEDNESDAY
Take-Out and Delivery Fundraiser! Join us and help raise funds for Fox!
MOD PIZZA
11/11/2020
10:30AM - 10:00PM Go for lunch or dinner!!
MOD PIZZA Location:
19151 SE Millplain Blvd, Ste 100, Vancouver​
How it Works
Dine-In Restriction
For customer health and safety, dine-in space is not available during this meal.
You can participate in this fundraiser by:
Take out

Delivery

Pick up
MOD Pizza will accept your order in several ways:
Restaurant Website: www.modpizza.com: use code GR166224D

Storefront Walk-in: Mention Dorothy Fox before ordering (no flyer needed).
Please read the instructions below, so that MOD Pizza knows you are with the GroupRaise Meal for Dorothy Fox Elementary PTA, and your group will get 20% of your meal's price donated back!
Restaurant Website
Visit MOD Pizza's online order website. Use the coupon code of "GR166224D" and 20% of your meal's price will be donated back to Dorothy Fox Elementary PTA.
Storefront Walk-In
Visit the location at 19151 SE Mill Plain Blvd, Suite 100, Vancouver 98683 and they will take your order from their storefront for take-out. Mention that you are with Dorothy Fox Elementary PTA before placing your order.
Fox Shoe Drive Fundraiser with Funds2Orgs
11/2/2020 - 1/31/2021
Let's all come TOGETHER to support OTHERS,
to help the ENVIRONMENT,
and raise funds for DOROTHY FOX!
Please start saving your gently worn, used, and new shoes! We will begin collections on November 2nd.
Key Benefits:
Dorothy Fox connects with the community to raise funds for the school without any selling involved and helps to give back to others through the program.

Shoes are repurposed in a socially responsible fundraiser and are re-purposed in a developing nation. Repurposing shoes helps the environment!

Shoes collected ultimately become inventory and an economic lifeline for micro-entrepreneurs in developing countries who sell the shoes in their small businesses for a living wage.

The shoe drive fundraising company also provides American jobs for people living in the United States.
Drop Off Donation Locations:
Dorothy Fox Elementary – 2623 NW Sierra St, Camas, WA 98607

Camas School District Office – 841 NE 22nd Ave, Camas, WA 98607

Cake Happy – 340 NE 4th Ave, Camas, WA 98607

Camas Bike & Sport – 403 NE 5th Ave, Camas, WA 98607

Camas Public Library – 625 NE 4th Ave, Camas, WA 98607

Lacamas Athletic Club – 2950 NW 38th Ave, Camas, WA 98607
FORM MORE INFORMATION:
Visit our Shoe Drive Page at www.dorothyfoxpta.com/shoe-drive-fundraiser
Questions: ptadorothyfox@gmail.com
SPIRIT GEAR ORDERS
Stay tuned on ParentSquare for Winter sales information coming soon!
**NEW**
DOROTHY FOX PTA IS NOW ON INSTAGRAM!
FOX PTA INSTAGRAM PAGE:
www.instagram.com/dorothyfoxpta
PTA ONLINE STORE
Did you know PTA has an online store? Pay by all credit cards or PayPal. Visit our Store page!
Available online now:
PTA Membership

Direct Drive Donations - funds go towards all programs supported by the PTA. -PTA Programs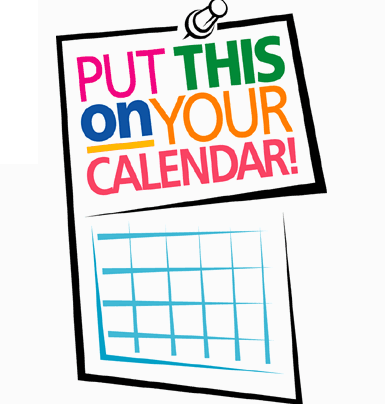 PTA CALENDAR
November
2 Shoe Drive Collection Fundraiser Begins

6 First Friday - Wear Spirit Gear/Red Day

11 No School - Veterans Day Holiday

11 Dinner Night Out - MOD Pizza (10:30am - 10:00pm)

18 Spirit Day - PJ Day (email a picture to PTA Yearbook)

19 PTA General Meeting - 6:30 (Zoom). Guest Speaker - CSD Assistant Superintendent

16-20 "Family Togetherness" Activity Week (What do you like to do with your family? Email a pic to PTA Yearbook)

25-27 No School - Thanksgiving Holiday
December
4 First Friday - Wear Spirit Gear/Red Day

18 Spirit Day - Sports Day

14-18 "Get Physical" Activity Week (Exercise, movement, staying healthy)

21- Jan 1 No School - Winter Break
FUNDRAISE WHILE SHOPPING - AT NO EXTRA COST TO YOU!
--Fred Meyer, Amazon Smile, and Digital Box Tops!
WHILE YOU SHOP ONLINE, PLEASE CONSIDER SIGNING UP DOROTHY FOX PTA AS YOUR GIVE BACK CHOICE!
AMAZON SMILE, FRED MEYER REWARDS
AND BOX TOPS FOR EDUCATION
PLEASE SIGN UP TO SUPPORT DOROTHY FOX PTA!
YOU SHOP, FOX EARNS DONATIONS at NO EXTRA COST TO YOU!
Signing up is simple, just add Dorothy Fox PTA to your existing Amazon account and your existing Fred Meyer Rewards card! Box Tops has an app you can download. See detailed instructions above.
www.smile.amazon.com
www.fredmeyer.com/communityrewards
www.boxtops4education.com
STAY IN TOUCH
FOX PTA WEBSITE:
https://www.dorothyfoxpta.com/
FOX PTA FB PAGE:
https://www.facebook.com/www.dorothyfoxpta.org/
FOX PTA INSTAGRAM PAGE:
https://www.instagram.com/dorothyfoxpta/
DR. SORK'S FOX INSTAGRAM PAGE:
https://www.instagram.com/dorothyfoxelementary/
PARENTSQUARE:
Your one stop program & app for all school communication! www.parentsquare.com
CAMAS SCHOOL DISTRICT:
http://www.camas.wednet.edu/
SPRINKLE KINDNESS WHEREVER YOU GO!
Questions?
Email us at ptadorothyfox@gmail.com