HAPPY FALL FOX FAMILIES!
FOX NATURAL PLAYGROUND UPDATE
We have broken ground!!! Excavation is done! The playground equipment install will begin on October 12th. More information to come!
BOAT NEEDED: We are still looking for anyone who has boat or canoe in good condition that they would like to donate. Or someone who would be interested and has the skills to build a boat out of wood for us. We do have some building plans if you are interested in taking on this project. Email us at ptadorothyfox@gmail.com
LEARN MORE AT: www.dorothyfoxpta.com/fox-hollow-playground
SPIRIT DAY - FIRST FRIDAY - WEAR RED OR SPIRIT WEAR
10/2/2020
Join the fun and show your school spirit! Wear red or spirit wear the first Friday of every month.
If you have not already sent a spirit wear picture, please email one for the yearbook to dorothyfoxyearbook@gmail.com. Please include student and teacher name.
PTA MEETING
Thursday 10/08/2020 AT 6:30pm
We look forward to meeting you at our first PTA meeting through Zoom.
PTA General Meeting has been rescheduled to October 8th at 6:30 (originally on Oct 1st). All Fox parents are welcome to attend, you do not have to be a PTA member.

Topic: Hear updates from Dr. Sork and the Fox PTA.
Join Zoom Meeting Info
https://us02web.zoom.us/j/83550489428?pwd=NDN1TzhOVlBMZ2lLOU5HUFVqYXprUT09
Meeting ID: 835 5048 9428
Passcode: 694895
SPIRIT DAYS
Every month we will have a Spirit Day and NEW this year, a Spirit Week Activity!
The PTA will continue our "Choose Kindness" theme again this year!
10/14/2020 MISMATCH DAY
•"Kind words you read, kind words you show…pass it on and watch it grow."
•Wear a MISMATCHED OUTFIT on 10/14!
ACTIVITY for the WEEK - READING
•Week Activity -- FALL INTO READING this week! Share a picture of your student with a book they are currently reading or one of their favorites they would recommend to others.
MONTHLY SPIRIT DAYS:
To see all the spirit days for the year, please visit our
Help us create the Fox Yearbook by sharing your pictures with us! Please submit your pictures to us within one week of the Spirit Day. Email to: dorothyfoxyearbook@gmail.com Please include student name and teacher name.
YEARBOOK PICTURES
Right now we are still accepting yearbook pictures for:
First Day of School

Spirit Day - Wear Red

Spirit Day - Crazy Hat Day

Spirit Day - Mismatched Day

Spirit Week Activity - Fun

Spirit Week Activity - Reading

Parade pictures of kids with their signs or waving to Fox staff, etc.
Email pictures to dorothyfoxyearbook@gmail.com
**Please tell us student name and their teachers name. We will do our best to get them in, but please know we may not be able to use or fit all. Excess photos may also be added to the end of the year slide show!
​
**PLEASE MAKE SURE ANY SUBMITTED PHOTOS ARE A MINIMUM OF 500dpi.
PAYBACK BOOK FUNDRAISER
Thank you!!
Thank you to everyone who supported the Payback Book fundraiser!
Your books will be delivered in your students bag you will pick up from the school on Sept 30th.
STILL WANT TO ORDER? Orders through the PTA website are closed, but you can still order online through the Payback Book website directly. Make sure to select Dorothy Fox Elementary and write your students name. Books will be shipped to you directly ($4.99 shipping fee will apply) https://www.paybackbook.com/orders/new?
DINNER NIGHT OUT FUNDRAISER
10/20/2020
Join us and help raise funds for Fox!
SAVE THE DATE:
CHIPOTLE
10/20/2020
4:00PM - 8:00PM
Chipotle Location:
915 SE 164th Avenue, Ste 100, Vancouver​
A flyer will come home in your student(s) bag or view/print here:
Bring in this flyer, show it on your smartphone or tell the cashier you're supporting the cause to make sure that 33% of the proceeds will be donated to Dorothy Fox Elementary PTA.
NEW! ORDER ONLINE FOR PICKUP!
Use code K3QF9ML before checkout in 'promo' field. Orders placed on Chipotle.com or through the Chipotle app for pickup using this unique code will be counted towards the fundraiser. Click here for more information! Online Purchase Flyer
All online orders must be placed for pickup at the same time/location of the fundraiser. Delivery cannot be counted at this time. Gift card purchases during fundraisers do not count towards total donated sales, but purchases made with an existing gift card will count.
Fox Shoe Drive Fundraiser with Funds2Orgs
11/2/2020 SAVE THE DATE AND SAVE YOUR SHOES!
Let's all come TOGETHER to support OTHERS,
to help the ENVIRONMENT,
and raise funds for DOROTHY FOX!
Please start saving your gently worn, used, and new shoes! We will begin collections on November 2nd.
Funds2Orgs Group provides a shoe drive fundraising opportunity, with nothing to sell, and a way to give back to others! Then they use the shoes we collect to provide an economic opportunity for micro-entrepreneurs in developing nations. This also helps the environment by repurposing shoes.
More information to come!
Visit our Shoe Drive Page at: www.dorothyfoxpta.com/shoe-drive-fundraiser
SPIRIT GEAR ORDERS
We are excited to get your Spirit Gear orders to you! With the smoke/air quality, production and shipping delays, orders are taking a little longer to arrive. We are estimating around the week of Oct 12th. Once we have a date we will arrange to get orders to you. Thank you!!!
PTA ONLINE STORE
Did you know PTA has an online store? Pay by all credit cards or PayPal. Visit our Store page!
Available online now:
PTA Membership

Direct Drive Donations - funds go towards all programs supported by the PTA. -PTA Programs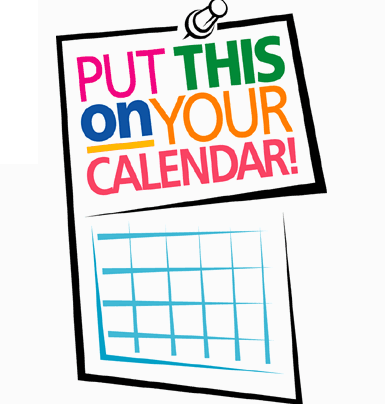 PTA CALENDAR
October
2 First Friday - Wear Spirit Gear/Red Day

8 1st PTA General PTA Meeting - 6:30pm (Zoom)

9 No School - State In-Service Day

14 Mismatch Day (e-mail a pic to PTA! dorothyfoxyearbook@gmail.com)

12-16 "Reading" Activity Week (Book you're reading or a favorite. Email a pic to PTA!)

20 Dinner Night Out - Chipotle (4-8pm)
November
6 First Friday - Wear Spirit Gear/Red Day

11 No School - Veterans' Day Holiday

18 Spirit Day - PJ Day (e-mail a pic to PTA!)

19 PTA General Meeting - 6:30 (Zoom). Guest Speaker - CSD Assistant Superintendent

16-20 "Family Togetherness" Activity Week (What do you like to do with your family? Email a pic to PTA!)

25-27 No School - Thanksgiving Holiday
FUNDRAISE WHILE SHOPPING - AT NO EXTRA COST TO YOU!
--Fred Meyer, Amazon Smile, and Digital Box Tops!
WHILE YOU SHOP ONLINE, PLEASE CONSIDER SIGNING UP DOROTHY FOX PTA AS YOUR GIVE BACK CHOICE!
AMAZON SMILE, FRED MEYER REWARDS
AND BOX TOPS FOR EDUCATION
PLEASE SIGN UP TO SUPPORT DOROTHY FOX PTA!
YOU SHOP, FOX EARNS DONATIONS at NO EXTRA COST TO YOU!
Signing up is simple, just add Dorothy Fox PTA to your existing Amazon account and your existing Fred Meyer Rewards card! Box Tops has an app you can download. See detailed instructions above.
www.smile.amazon.com
www.fredmeyer.com/communityrewards
www.boxtops4education.com
STAY IN TOUCH
FOX PTA WEBSITE:
https://www.dorothyfoxpta.com/
FOX PTA FB PAGE:
https://www.facebook.com/www.dorothyfoxpta.org/
DR. SORK'S FOX INSTAGRAM PAGE:
https://www.instagram.com/dorothyfoxelementary/
PARENTSQUARE:
Your one stop program & app for all school communication! www.parentsquare.com
CAMAS SCHOOL DISTRICT:
http://www.camas.wednet.edu/
SPRINKLE KINDNESS WHEREVER YOU GO!
Questions?
Email us at ptadorothyfox@gmail.com