WELCOME BACK FOX FAMILIES!
Welcome to the 2020-2021 school year from the Fox PTA! We hope everyone had a wonderful summer!
We are looking forward to another great year supporting our students and school. We realize things will feel a little different with distanced learning, but even though we are physically apart, we are always a close Fox community at heart!
FOX NATURAL PLAYGROUND UPDATE
PTA is very excited to announce that part 1 of the natural playground installation is still planned for September. We will continue to monitor safety and social distancing guidelines and adjust if needed.
AUGER NEEDED: We are looking for anyone who has an auger, who might be interested in coming to dig some 18" holes for stumps to go in.
Thank you for your support and donations!
LEARN MORE AT: www.dorothyfoxpta.com/fox-hollow-playground
SPIRIT GEAR
ORDERS DUE 9/11/2020
Flyers and order forms will be coming in your red folder that you will receive at the Great Bag Pickup! We have Fox masks, lanyards, hoodies, and shirts! Please check mask sizing guide and measure carefully.
Orders due by September 11th. Purchase online or payments can be dropped off with your order form in the lock box in the school entrance foyer.
FOR MORE INFORMATION: VISIT OUR SPIRIT GEAR PAGE!
SPIRIT DAYS
Every month we will have a Spirit Day and NEW this year, a Spirit Week Activity!
The PTA will continue our "Choose Kindness" theme again this year!
Help us create the Fox Yearbook by sharing your pictures with us! Please submit your pictures to us within one week of the Spirit Day. Email to: dorothyfoxyearbook@gmail.com
9/16/2020 CRAZY HAT DAY
•"Every day can bring joy! Be Silly, Have Fun, Be Kind."
•Wear a crazy hat on 9/16!
•Week Activity - FUN! Share a picture of you and/or your family doing fun activities like a hike, puzzle, game, movie night, etc.
WEAR RED/SPIRIT WEAR:
EVERY 1ST FRIDAY of the month wear Red or Fox Spirit Wear! Our first Friday will be 9/11/20.
MONTHLY SPIRIT DAYS: To see all the spirit days for the year, please visit our Spirit Days Page!
PAYBACK BOOK FUNDRAISER
9/1 - 9/23
Please consider helping raise funds for Fox with our annual Payback Coupon Book Fundraiser! An information packet will come home in your red folder you will receive at the Great Bag Pickup! Payback books are full of LOCAL savings for shopping, dining, attractions, and more!
ORDERS DUE 9/23
Payback Coupon Books sell for ONLY $20! Half of the proceeds from each book goes back to benefit our school!
ORDER ONLINE: PLEASE GO TO www.dorothyfoxpta.com/payback-books TO ORDER YOUR BOOKS.
STUDENT REWARDS: A $5 Amazon gift card will be awarded for every five books sold by each student, no limit on gift cards earned. For your child to be eligible for prizes, we must have all money turned in online and/or at the school by the last day of the sale.
DELIVERY: After the fundraiser is closed, we will have a scheduled day for Fox Families to pick up their books. Then you can distribute the Payback books to your list of people who you sold to.
NEW: Due to remote school starting, things will be a little different this year. The main difference you will see is that your student WILL NOT be sent home a sample book and collection envelope like in past years. Even though you will not be able to physically flip through the Payback book this year, please know there is still great savings with coupons from all types of businesses in our local area. Please refer to your flyer to see a list of some of the local businesses included.
For questions, please contact the Dorothy Fox PTA: ptadorothyfox@gmail.com. Thank you!
DINNER NIGHT OUT FUNDRAISER
9/23/2020
Join us and help raise funds for Fox!
SAVE THE DATE:
PANERA BREAD
9/23/2020
4:00PM - 8:00PM
Join us at
915 SE 164th Avenue, Vancouver
​
A flyer will come home in Red Folders or view/print here:
PTA MEMBERSHIP
We encourage all parents and caregivers to become PTA members. It is through this support that we are able to continue to provide programs and events that benefit our students. Even if you are unable to volunteer your time we would love to have your engagement and membership participation.
Please consider joining PTA to help support the students, staff, and our school. $10 per person for a year membership. Tax deductible (to the legal extent of the law).
Becoming a member supports all that the Dorothy Fox PTA does for our school!
PTA MEETING
10/08/20 AT 6:30pm
We look forward to meeting you at our first PTA meeting on October 1st at 6:30PM through Zoom. An invitation to join and more details will be emailed to you as we get closer to the date.
All Fox parents/guardians and staff are welcome to attend.
FOX GARDEN
Mammoth sunflowers along with rainbow, pizza, and three sister gardens are a few that our kids have grown over the last six years at Fox.
While gardening opportunities may look different at Fox this fall, some will still be the same. The garden is in need of some maintenance and planning for the future.
Let's join together and ensure our Foxes and future Foxes continue to have their very own garden where they can play and learn while growing fruits, veggies, and friendships for many years to come!
Garden Volunteers Needed: Interested in joining our volunteer school garden committee or have any questions, please contact Lianne Lauda, PTA School Garden Chair, liannedfepta@hotmail.com.
PTA ONLINE STORE
Did you know PTA has an online store? Pay by all credit cards or PayPal. Visit our Store page!
Available online now:
Spirit Gear
PTA Membership
Payback Books
Direct Drive Donations - funds go towards all programs supported by the PTA including the natural playground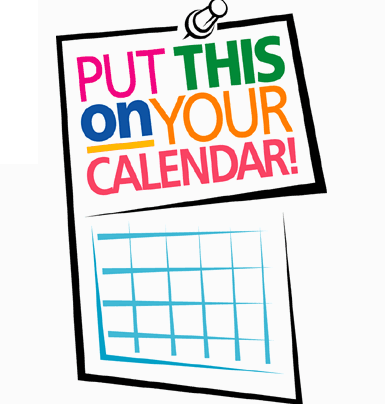 PTA CALENDAR
September
1 First Day of Classes

1 Payback Book Fundraiser Begins

4 & 7 No School - Labor Day Holiday

11 First Friday - Wear Spirit Gear/Red Day

16 Spirit Day - Crazy Hat Day (email a pic to PTA! dorothyfoxyearbook@gmail.com)

14-18 "Fun Day" Activity Week (you and/or family doing fun activities)

TBD Natural Playground Install / Volunteer Work

23 Dinner Night Out - Panera Bread (4-8pm)

23 Payback Book Fundraiser Ends
FUNDRAISE WHILE SHOPPING - AT NO EXTRA COST TO YOU!
--Fred Meyer, Amazon Smile, and Digital Box Tops!
WHILE YOU SHOP ONLINE, PLEASE CONSIDER SIGNING UP DOROTHY FOX PTA AS YOUR GIVE BACK CHOICE!
AMAZON SMILE, FRED MEYER REWARDS
AND BOX TOPS FOR EDUCATION
PLEASE SIGN UP TO SUPPORT DOROTHY FOX PTA!
YOU SHOP, FOX EARNS DONATIONS at NO EXTRA COST TO YOU!
Signing up is simple, just add Dorothy Fox PTA to your existing Amazon account and your existing Fred Meyer Rewards card! Box Tops has an app you can download. See detailed instructions above.
www.smile.amazon.com
www.fredmeyer.com/communityrewards
www.boxtops4education.com
STAY IN TOUCH
FOX PTA WEBSITE:
https://www.dorothyfoxpta.com/
FOX PTA FB PAGE:
https://www.facebook.com/www.dorothyfoxpta.org/
DR. SORK'S FOX INSTAGRAM PAGE:
https://www.instagram.com/dorothyfoxelementary/
PARENTSQUARE:
Your one stop program & app for all school communication! www.parentsquare.com
CAMAS SCHOOL DISTRICT:
http://www.camas.wednet.edu/
SPRINKLE KINDNESS WHEREVER YOU GO!
Questions?
Email us at ptadorothyfox@gmail.com