PAYBACK BOOK FUNDRAISER
THANK YOU!!!!
Thank you to everyone for making the Payback Book fundraiser a huge success! We collected over $20,000 and half of that will go back to the PTA to help fund events and services for Dorothy Fox!
If you still have not purchased or returned the sample book that was sent home with your child, please return it to the school. The cost is $20 if you have decided to keep the sample book. You can pay by cash or check made out to Dorothy Fox PTA.
DINNER'S NIGHT OUT
​10/16/2018 TUESDAY
4:00pm - 8:00pm
CHIPOTLE 915 SE 164th Ave, Ste 100
BRING YOUR FLYER, SHOW IT ON YOUR PHONE OR TELL THE CASHIER BEFORE YOU PAY THAT YOU ARE WITH DOROTHY FOX PTA.
-CLICK IMAGE TO VIEW OR PRINT FLYER
*Online orders will not be included, so be sure to order in person at the store.
SPIRIT DAY - PAJAMA DAY
10/17/18
Join the fun and wear your pajamas to school! No need to fix the bed hair or find clothes!
Please, no items that cover the entire face or would be a distraction in class.
SCHOOL PICTURES - RETAKES
10/30/18
If your child was absent on picture day or you would like a retake, make sure to send your child with the retake form and payment on 10/30.
FOX GARDEN UPDATE
PAINTING FUN IN THE GARDEN!
Last week students, inspired by the mammoth sunflowers growing in the Fox Garden, created beautiful works of art using watercolor paints, markers, crayons and pencils. Several students already asked for another painting in the garden day!
If you are interested in volunteering and/or donating washable art supplies and paper for another painting in the garden day, please contact Lianne, PTA Garden Chair at liannedfepta@hotmail.com .
WANT TO JOIN THE GARDEN FUN? Please sign up and join us in the garden this week. https://www.signupgenius.com/go/70a0545afaf23a75-school7 *No gardening experience needed.
Students will have the opportunity to remove spent annuals and seasonal vegetables observing them from tops through roots, do some seed saving, some planting, weeding and insect observations.
***Volunteers must have completed the Camas School District Volunteer Application and Background Check.***
BOX TOPS
'Take a Byte Out of Boxtops'
It's time again for our BoxTop Fall Contest. Please start gathering and CLIPPING your box tops from thousands a products you find everyday. Glue them to a game board or drop them in a baggie labeled with your first and last name and teacher. Drop baggies or game boards off to the office or your teacher. Every box top is worth 10 cents and is money that goes towards for our school.
The top classes in K-2 and 3-5 are awarded class prizes, a trophy and picture in the yearbook. The top 3 students receive a movie gift card.
Classes can keep track of how many Box Tops they have collected by watching the PacMan Progress bulletin board in the hallway by the cafeteria and listening to Fox News updates!
*Please remember to clip your box tops before gluing them or putting them in a baggie!
Thanks for participating in our BoxTop Contest!
LIMITED EDITION FOX-POTTER AND FOX QUIDDITCH SHIRTS
-SPECIAL SPIRIT WEAR ORDER-
DUE: OCT 15TH
One-time special order for November only - perfect for wearing to Fall Reading Night!
Order deadline extended to Monday, October 15th! If you send an order with your student, please tell them to take it out of their backpacks and give to teachers.
No late orders will be accepted.
Shirts will be delivered to classrooms on Monday November 5th.
SAVE THE DATE: FOX FAMILY FUN NIGHT
Fox Fall Reading Night Festival: "Fantastic Books and Where to Find Them!"
11/7/18 Wednesday
5:30 - 7:30 pm
This fall, we are celebrating the works of J.K. Rowling and Harry Potter's 20th Anniversary at reading night. J.K. Rowling has sold over 500 million copies of the Potter series! Join our volunteers and the team from Vancouver Metropolitan Arts for this magical evening of fun!
You do not have to "know" Harry Potter to have a great time!
There are activities for all ages.
ACTIVITIES: Take a Herbology or Potions class, make a wand, sample some butterbeer, go on a scavenger hunt in our library, and practice your Quidditch skills and more.

FREE BOOK: Take home a free book and get some great reading tips.

SILENT AUCTION: Stop by our silent auction and support our PTA fundraiser.

FOOD/SNACKS: Stay tuned for more info.
If you'd like to volunteer, please contact Tammy Speer at tnspeer@comcast.net or use the sign-up genius that will be coming out soon.
"Words are, in my not-so-humble opinion, our most inexhaustible source of magic"
-Albus Dumbledore
BOOK DRIVE - DONATE YOUR BOOKS TO FOX
For Fall Reading Night
We are collecting K-5th grade level new/used books in good condition. These books will be used at the Fall Fox Reading Night on November 7th. Students will be able to come to the free book store and take a book or two home.
Please drop off your books in the main hallway at Fox and place in the box marked "Books" before November 1st.
Thank you for your help and donations!
FUNDRAISING SILENT AUCTION AT FALL READING NIGHT
11/07/18
Calling All Fox Families!
The Dorothy Fox PTA will host a Silent Auction through our Fall Reading Night "Fantastic Books and Where to Find Them!"
There are several ways that parents can get involved and support the PTA.
DONATIONS: We are looking for donations from local businesses or individuals: This includes tickets to local events and attractions, travel getaways, classes for children and adults, professional goods and services or gift cards to local businesses.

CLASSROOM PROJECTS: Classrooms will create classroom art projects or fun themed baskets for the auction. Please look for communication from your child's teacher about a way to get involved and support their projects.

BID: Stop by Diagon Alley (our auction tables) to support the PTA by bidding on the fun auction items on the night of the event!
If you have a donation, please turn it into the PTA Office by October 26. Thank You!
The funds raised support school assemblies and field trips, classroom materials and teacher appreciation, school programs, family fun events, school garden a new nature playground and many other efforts that enhance our childrens' educational and social experiences at Fox.
DRIVE LINE ETIQUETTE VIDEO
FROM DR. SORK
If you have not had a chance to watch the video created by Dr. Sork, please do! It is a good reminder to all parents and students on how to be Safe and Swift before and after school. Share it with your kids so they are aware too. Thank you for your help in keeping Fox drive lines moving and students safe! Visit our Safe and Swift website page, and click on the video to watch.
THE BIG THREE REMINDERS:
PULL FORWARD. Do not stop the car in front of the doors and block cars behind you. Pull all the way past the doors to the line at the front. This means drive past the front office doors and past the side doors (depending on which parking lot you are in) and stop at the painted line before students exit the vehicle to make room for others behind you.

BE SWIFT. Say goodbye quickly. Adults please do not get out of the car, park if this is necessary.

ONLY CURBSIDE. Only let kids out on the curbside of the vehicle (passenger side).
For More Info: Visit https://www.dorothyfoxpta.com/safeandswift
BIRTHDAY BOOK CLUB - FOX LIBRARY
*New this year! Celebrate Birthdays and grow the school library!
Have you joined the birthday book club? The Birthday Book Program is a wonderful way to honor your child's birthday and also give something that the rest of the school will enjoy for years to come.
Students have a special appreciation for the books they have selected to add to the school library shelves. They enjoy sharing them with their classmates!
This is a wonderful way to commemorate a very special occasion and to help our library maintain a high-quality collection. ​Your generosity will benefit all Fox students. We thank you for your participation and support!
Find out more or print the order form on the Birthday Book Page on our website! Click Here!
YEARBOOK PARENT TEAM
We need you to join the team!
Intersted in helping out the Fox Yearbook Team this year? We need you! The PTA puts together an AMAZING yearbook every year, it is a fun project to work on! We are looking for a someone who is available to train with our team this year and stay on the team for next year! This is a volunteer position. If you are interested or have questions please email us at ptadorothyfox@gmail.com.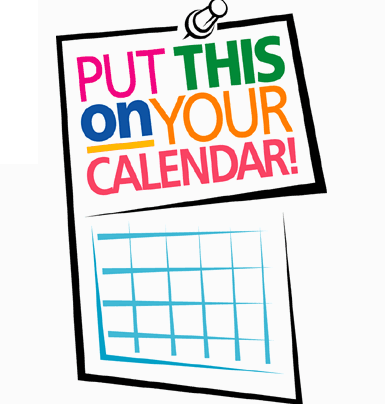 NOVEMBER DATES TO REMEMBER
November
2nd: Friday Wear Red or Spirit Gear Day

4th: Daylight Saving Time Ends

5th-9th: Conference Week - early dismissal every day this week

7th: Spirit Day – Favorite Book Character

7th: Fox Family Reading Night 5:30 - 7:30pm: Fantastic Books and Where to Find Them, Celebrating 20th Anniversary of Harry Potter

9th: Veteran's Day Assembly

12th: No School – Veterans' Day

15th: PTA General Meeting, 7:00pm, Guest Jeff Snell

21st-23rd: No School – Thanksgiving Holiday

19th-30th: Food Drive/Stuff the Bus Campaign

28th: Birthday Table
STAY IN THE LOOP - More Important dates!
Please visit our Calendar Website page for additional upcoming dates, to view the fox calendar and the school district calendar!
AMAZON & FRED MEYER REWARDS
YOU SHOP, FOX EARNS DONATIONS at NO EXTRA COST TO YOU!
Signing up is simple, just add Dorothy Fox PTA to your existing Amazon account and your existing Fred Meyer Rewards card! See detailed instructions above.
www.smile.amazon.com
www.fredmeyer.com/communityrewards
OLIVER'S LABELS
WANT TO LABEL NEW ITEMS WITH YOUR CHILD'S NAME? WANT TO MAKE LESS VISITS TO THE SCHOOL LOST AND FOUND?
Labels for your kids clothing, backpacks, lunchboxes, school supplies or personal items. Options for waterproof, dishwasher safe, microwave safe, freezer safe, and laundry safe. Stick on and peel off when your ready to remove.
BEST PART is if you use our link, 20% goes back to DOROTHY FOX PTA! Use the link below for details and for Oliver's Labels to give back to Fox PTA. --> www.oliverslabels.com/dorothyfoxpta
SPRINKLE KINDNESS WHEREVER YOU GO!
Questions? Email us at ptadorothyfox@gmail.com