RUN FOR THE ARTS
Thursday 6/7/18
This one-day event/fundraiser is the SOLE FUNDING for Arts Programs at Dorothy Fox.
Information and Donation / Pledge Sheets will be coming home this week.
Please help us bring Art to Dorothy Fox again this year through our Artist in Residence Programs.
If we do not raise enough money during run for The Arts, there will be no art programs at Fox next year.
Students will raise money by getting pledges per lap, or flat donations.
Prizes will be awarded to those who raise the most money!
On June 7th - during school hours, students will run as many laps as they can in 1/2 hour.
(Bonus - laps run during Run For The Arts will also count towards the jogging program!)
We encourage parents to come run with, or cheer on the students.
Let's Bring Arts Programs to Fox. Start gathering pledges and donations today!
RUNNING SCHEDULE:
9:20 -10:05, 2nd Grade

10:15 - 11:00, 4th Grade (& Hughes 4th)

11:10 - 11:55, Kindergarten

12:50 - 1:35, 3rd Grade (Special recess 1:35-1:50)

1:45 - 2:30, 1st Grade

2:35 - 3:20, 5th Grade
*Please use the following link to sign up for a shift with your students!! Help mark the laps, run a water station and setup/cleanup:
https://www.signupgenius.com/go/10c0c4baaa72ba0fe3-runfor/29987927
--->NEED AN INFO & DONATION / PLEDGE SHEET?? Click Here!!! <---
5TH GRADE TRACK MEET
at DOC HARRIS STADIUM
6/01/18
9:15 am - 1:30 pm
The 5th grade students from the Camas School District will be participating in their annual 5th grade track meet.
Please have students bring a sack lunch (no glass containers).

Students should wear sneakers and dress appropriately for track and field events. Depending on the weather, they may also wear shorts under normal school clothes or sweats.

Parents are encouraged to attend and cheer on the 5th graders! Seating will be available in the stands. If you would like to help record field event scores, please contact your students' classroom teacher.
The 5th grade track shirts will be given to students in their classroom.
Shirts are compliments of Fox PTA!
First Friday SPIRIT DAY 06/01/18
Show your school spirit!
Wear RED or your Fox Spirit Shirts!
FOX GARDEN UPDATE
As the end of the school year approaches, the school garden is just starting to take off! Students have enjoyed working in the garden preparing the raised beds for planting, planting, weeding, watering and removing garden pests.
Thanks to students and parent volunteers there should be an abundant harvest including: herbs, strawberries, peas, blueberries, lettuce, carrots, tomatoes, peppers, fava beans, green beans, corn, squash and more.
FOX GARDEN SUMMER FUN!!
Please join other Fox families and help keep the garden going over the summer and enjoy some of the delicious fresh produce. No gardening experience needed. A garden tour and training will be provided before the end of school year.
Please sign up at https://www.signupgenius.com/go/70a0545afaf23a75-dorothy10
We will also be holding a few garden harvest and work parties this summer.
Please contact Lianne, PTA Garden Chair at
liannedfepta@hotmail.com for more information.
THANK YOU!
Home Depot
We would like to recognize and thank Home Depot for donating 5 garden trowels and 1 soil scooper. These tools have been especially helpful when students turned over cover crops and prepared the raised garden beds for planting.
Grown in Camas Vegetable Starts
We would also like to thank you Jada and Eric Fritz who donated beautiful vegetable, fruit and herb starts for the school garden! We greatly appreciate their generosity and support in getting students more in touch with nature and growing their own food. Heirloom tomatoes, peppers, squash, cucumbers, herbs and gorgeous flower baskets are just a few of the plants they have for sale. Stop by their green houses at 3547 NE Everett Street and get your home garden going today!
FOX BBQ LUNCH
06/08/18
School Outdoor BBQ Lunch! Students can purchase a BBQ lunch and eat outside (attending parents/family need to bring their own lunch).
Students can also enjoy bubbles and music at recess to celebrate their participation in Run for the Arts!
5TH GRADE CELEBRATION PARTY
Wednesday, 06/13/18
1:10 - 4:15 pm
Sky Zone Trampoline Park
We're excited to celebrate 5th grade and jumping to middle school with a fun party at Sky Zone!
Please make sure permission slip, fee and completed online wavier has been turned in for the party.

Show school spirit and wear your Fox track t-shirt and Sky Zone socks if you have them.
Any questions, or to volunteer, please contact Kristina Helm at khelmpta@outlook.com
FOX YEARBOOKS
Coming 6/15/18
Yearbooks will be distributed in class the afternoon of the 15th. If you missed your chance to order, there will be a limited number of extras for sale that Friday and Monday for $16 in the PTA office. Thanks to all the amazing volunteers who helped take photos and our artists who designed the covers! What an amazing book and a super year!
FIELD DAYS
PLEASE NOTE NEW DATES
06/18/18 KINDER ONLY
06/19/18 GRADES 1ST - 4TH
First through fourth grades is being held on June 19th and Coach Dunn needs your help to monitor the kids and keep them safe (GRADES 1ST - 4TH ONLY).
Please use the following link to volunteer:
https://www.signupgenius.com/go/20f0444a4a822a0fa7-2018
LAST DAY OF SCHOOL
JUNE 20TH
9:00 - 1:30
(School gets out at 1:30, YES 1:30...NOT 1:10)
HAWAIIAN SPIRIT DAY & SCHOOL ASSEMBLY
The surf is up and the school year is almost over at Dorothy Fox!
So break out the HAWAIIAN clothes and HULA your way to the last day of school for a fun assembly, awards, and end of the year celebration! Join the 5th grade gauntlet on the track! This is a fantastic yearly tradition that the whole school participates in!
BOOK DRIVE
SPRING CLEANING - DONATE YOUR BOOKS TO FOX
We are collecting K-5th grade level new/used books in good condition. These books will be used at the fall Fox Literacy Night. Please drop off your books in the main hallway at Fox and place in the box marked "Books".
Thank you for your help and donations!
StartFragment
EndFragment
EndFragment
VOLUNTEER OPPORTUNITIES
FOR NEXT SCHOOL YEAR
2018 - 2019
Would you like to lead the planning for an event, be a committee leader or have a friend you would like to share the lead with next year? It's a fun way to meet other parents, be creative, and help put together great events for Fox Students!!
Next Year Open Opportunities:
-Dance
-Carnival
-Movie Night
-Fox Morning News Announcements
-Dinner Night Out
-Volunteer Coordinator
-Membership Coordinator
-Yearbook - this position is a 2 year commitment. Next year you will train with the current team, then take the lead the following year!
If you would like more information on any of these opportunities or would like to fill one, please contact our volunteer coordinator at dfoxptavol@gmail.com
INCOMING 6TH GRADE PARENTS FOR THE 2018-2019 SCHOOL YEAR
Will you have an incoming 6th grader next year? There will be information meetings for parents!
> For Odyssey Middle School Parents: Thurs., May 31, 6:30 PM ~ All New Students of All Grades Invited @ Odyssey
> For Liberty Middle School Parents: Thurs., June 7, 8:15 AM & 6 PM @ Liberty
> For Skyridge Middle School Parents: Tues., June 12, 6-7 PM @ Skyridge
These meetings are intended for parents and guardians of students who will be new to middle school in the 2018-2019 school year.
http://www.camas.wednet.edu/news/info-meetings-incoming-6th-grade-parents/
EndFragment
EndFragment
CEF - Board of Directors Needed
From CEF: As the Camas Educational Foundation enters into it's twentieth year, we continue to strive for the highest-quality representation from community members throughout the entire school district.
We are looking for 5 new members: parents, teachers, business leaders, administrators or community members who might be interested in donating their time and talents to the Camas Educational Foundation Board of Directors.
Interested in joining us? Here is a link to the Board Member Application
https://www.cefcamas.org/board-member-application/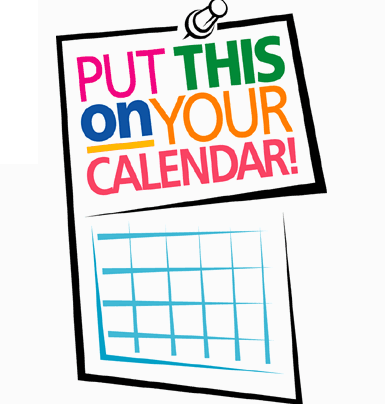 SUMMARY OF UPCOMING DATES IN JUNE:
6/1 Spirit Day - Wear Red or Fox Spirit Gear

6/1 5th Grade Track Meet

6/7 Run for the Arts - All Grades

6/8 School Outdoor BBQ Lunch. Students can purchase a BBQ lunch and eat outside (attending parents/family need to bring their own lunch).

6/8 Run for the Arts Celebration - Music and Bubbles at Lunch Recess

6/13 5th Grade Party Sky Zone - Jumpin' to 6th Grade

6/18 Kindergarten Field Day

6/19 Field Day - Grades 1st - 4th

6/20 Last Day of School! Hawaiian Spirit Day and School Assembly (1:30 dismissal)
CAMAS SCHOOL DISTRICT CALENDAR
FOR 2018/2019
Click the image below for next years calendar! Be sure to check the district website for any updates or changes as the year progresses (snow days can alter schedule).
http://www.camas.wednet.edu/Camas2016/wp-content/uploads/2018/03/calendar-2018-19.pdf
EndFragment
EndFragment
SPRINKLE KINDNESS WHEREVER YOU GO
STAY IN THE LOOP!
Visit our Calendar for more important dates and visit our website for more information! www.dorothyfoxpta.com
Questions? Email us at ptadorothyfox@gmail.com
YOU SHOP, FOX EARNS DONATIONS at NO EXTRA COST TO YOU!
WOW!! Fox has already earned $733.21 from Amazon Smile and Fred Meyer! Thank you to everyone who is already signed up for this free program! Signing up is simple, just add Dorothy Fox PTA to your existing Amazon account and your existing Fred Meyer Rewards card! See detailed instructions above.
www.fredmeyer.com/communityrewards
NEED TO LABEL SUMMER CLOTHES AND ITEMS FOR CAMP? WANT TO LABEL NEW ITEMS WITH YOUR CHILD'S NAME? WANT TO MAKE LESS VISITS TO THE SCHOOL LOST AND FOUND?
Oliver's Labels
Labels for your kids clothing, backpacks, lunchboxes, school supplies or personal items. Options for waterproof, dishwasher safe, microwave safe, freezer safe, and laundry safe. Stick on and peel off when your ready to remove.
BEST PART is if you use our link, 20% goes back to DOROTHY FOX PTA! Use the link below for details and for Oliver's Labels to give back to Fox PTA. www.oliverslabels.com/dorothyfoxpta