ARTS IN ACTION - FAMILY NIGHT AT FOX
**PLEASE NOTE THE NEW DATE**
MAY 3RD FROM 6:00-8:00 PM
Please join us Thursday, May 3rd, to enjoy performances from our own Fox Pack Swinging Ukes, and Opera Quest Northwest (dedicated to bringing the world of opera to school age children and families).
All students are invited to participate in a performance demonstrating their amazing work with our Artist in Residence, Dance with Joy Studios.
Following the performance portion of the evening there will be crafts, classroom art displays, and the Fox Craft Bazaar!
There will also be an OUTDOOR PARTY! Help color our sidewalks with CHALK kindness art, enjoy MUSIC and DANCING, along with BUBBLES and POPSICLES!!
*Click the flyer to enlarge. Please contact Robyn Lowy, robyn.pta@mindtaker.org for more information or if you are interested in volunteering for this event!
*Click Image to Enlarge
OBO ADDY SCHOOL PERFORMANCE ASSEMBLY
05/9/18 at 9:15AM
Fox families are welcome to join us for an interactive high energy African drumming performance! Thank you CEF for the generous funding to bring program to Fox! The drums will also be used in music class! Such an extraordinary learning experience for students!
THANK YOU EVENT VOLUNTEERS!
We give our thanks and appreciation to the volunteers who graciously helped make the dance, build-a-fox and the book fair a success! Your support made the events a fun success for everyone! Thank you!
FOX GARDEN UPDATE
Over the last two weeks students have been busy preparing the raised garden beds for spring planting. They pulled weeds and grass and dug in cover crops including: wheat, Austrian peas, hairy vetch, and crimson clover. Students learned that the crops help prevent soil erosion, suppress weeds and enrich the soil.
While working in the garden, many students discovered plants in various stages of the plant life cycle, and some our garden friends: earthworms, ladybugs and bees, and our foes: aphids, grubs and slugs. Disgusting, cute, and squishy were a few of the words students used to describe the grubs. The ladybug release was a big hit once again with most students.
Please consider joining the garden fun next week when students start PLANTING SEEDS! Click on the sign up link to volunteer during lunch recess time on Tuesday, May 1st.
http://www.signupgenius.com/go/70a0545afaf23a75-foxschool
5TH GRADE TRACK MEET
SHIRT ORDERS DUE MAY 4TH
Look for 5th grade track shirt order forms in your Friday folders...they are due next Friday, May 4th. Shirts are compliments of Fox PTA! Don't forget, you can cheer on your 5th grader at the track meet on June 1st, so save the date! More details to come!
Print or view order form: Click Here 5th Grade Track Meet Shirts
First Friday SPIRIT DAY
05/04/18
Show your school spirit!
Wear red or your Fox Spirit Shirts!
SOCK SPIRIT DAY - 5/16/18
ROCK YOUR SOCKS at CRAZY SOCK day!
Students are encouraged to get creative and join the fun of crazy sock day!
**DINNER AND DESSERT NIGHT OUT FUNDRAISER!!!**
PANDA EXPRESS & MENCHIE'S ON THE SAME NIGHT!
DINNER NIGHT OUT FUNDRAISER
05/10/18
FROM 10:00 AM - 10:00 PM
MARK YOUR CALENDARS - LET PANDA EXPRESS HELP EASE YOUR LUNCH OR DINNER DECISION!
Bring this flyer into Panda Express anytime between 10am and 10pm on May 10th and present it when ordering to give 20% back to our school. Flyers will be coming home in Friday folders on May 4th. You may also show the digital version of the flyer. Click on image to print.
Panda Express (at 192nd & Mill Plain)
526 SE 192nd Ave.
Vancouver, WA 98683
_______________________
DESSERT NIGHT OUT FUNDRAISER
5/10/18
FROM 4:00 PM - 10:00 PM
After enjoying dinner at Panda Express, head over to Menchie's for dessert!
Bring this flyer into Menchie's anytime between 4pm and 10pm on May 10th and present it when ordering to give 20% back to our school. Flyers will be coming home in Friday folders on May 4th. You may also show the digital version of the flyer. Click on image to print.
Menchie's (at 192nd & Mill Plain)
19171 SE Mill Plain Blvd, #107
Vancouver, WA 98683
KINDERGARTEN ORIENTATION
05/16/18, 4:00PM
Do you have an income kindergartner or know someone who does? Please come to Kindergarten Orientation night at Dorothy Fox for incoming kindergartners for the 2018-2019 year.
StartFragment
EndFragment
EndFragment
PTA MEETING
05/17/18, 9:15AM
Our next PTA meeting will be May17 at 9:15am in the cafeteria.
Please join us! Everyone is welcome!
VOLUNTEER OPPORTUNITIES FOR NEXT SCHOOL YEAR 2018 - 2019
Would you like to lead the planning for an event, be a committee leader or have a friend you would like to share the lead with next year? It's a fun way to meet other parents, be creative, and help put together great events for Fox Students!!
Next Year Open Opportunities:
-Dance
-Carnival
-Movie Night
-Fox Morning News Announcements
-Dinner Night Out
-Volunteer Coordinator
-Yearbook - this position is a 2 year commitment. Next year you will train with the current team, then take the lead the following year!
If you would like more information on any of these opportunities or would like to fill one, please contact our volunteer coordinator at dfoxptavol@gmail.com
5TH GRADE CELEBRATION PARTY
06/13/18
From 1:10 - 4:15pm
at Sky Zone Trampoline Park
We're excited to celebrate 5th grade and jumping to middle school with a fun party at Sky Zone!
Permission slip and wavier details coming soon. Party price will be $5 per student and includes one hour of jumping, treats and round trip bus transportation from Fox.
Any questions, or to volunteer, please contact Kristina Helm at khelmpta@outlook.com
INCOMING 6TH GRADE PARENTS FOR THE 2018-2019 SCHOOL YEAR
Will you have an incoming 6th grader next year? There will be information meetings for parents!
> For Odyssey Middle School Parents: Thurs., May 31, 6:30 PM ~ All New Students of All Grades Invited @ Odyssey
> For Liberty Middle School Parents: Thurs., June 7, 8:15 AM & 6 PM @ Liberty
> For Skyridge Middle School Parents: Tues., June 12, 6-7 PM @ Skyridge
These meetings are intended for parents and guardians of students who will be new to middle school in the 2018-2019 school year.
http://www.camas.wednet.edu/news/info-meetings-incoming-6th-grade-parents/
CAMAS SCHOOL DISTRICT
ALL - STUDENT WELLNESS PROJECT
As part of the Student Wellness Project, Camas School District is bringing in speakers to engage with parents.
This site is optimized with the Yoast SEO plugin v5.1 - https://yoast.com/wordpress/plugins/seo/ / Yoast SEO plugin. Upcoming Event
Thursday, May 17, 6:00-7:00 p.m
at Helen Baller Mindful Parenting of Elementary Students
Presented by CSD Social-Emotional Wellness Coordinator Jennifer McMillanEndFragment
http://www.camas.wednet.edu/schools-resources/resources/student-wellness-program/
EndFragment
EndFragment
No School
05/28/18
Memorial Day Holiday
RUN FOR THE ARTS - SAVE THE DATE, JUNE 7th!
COME CHEER ON YOUR RUNNER(S) OR JOIN THEM! Let's raise donations for our Artist in Residence Program!
Students at Dorothy Fox love participating in the schools fun running programs! First, they have the chance to take part in the annual jogging program during school and earn feet token charms for completed miles (one for every 10 miles).
This will be followed by the Run For the Arts event on June 7th! Students are encouraged to collect pledges in support of their laps on our one day run fundraiser. All funds raised will go directly to the Artist in Residence Program at Fox.
Stay tuned for more information! Come join your student(s) on June 7th to cheer them on!!
Past sponsored art programs have included:
ballet, clay sculpting, tile painting, digital photography, music, weaving and more!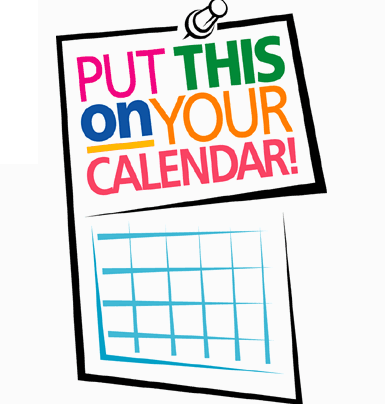 ADDITIONAL UPCOMING DATES IN JUNE:
6/1 Spirit Day - Wear Red

6/1 5th Grade Track Meet - ( Shirt order forms due 05/04)

6/7 Run for the Arts - All Grades

6/8 School Outdoor BBQ Lunch. Students can purchase a BBQ lunch and eat outside (attending parents/family need to bring their own lunch).

6/8 Run for the Arts Celebration - Music and Bubbles at Lunch Recess

6/13 5th Grade Party Sky Zone - Jumpin' to 6th Grade

6/18 Kindergarten Field Day

6/19 Field Day 1st - 4th Grade

6/20 Last Day of School! Hawaiian Spirit Day and School Assembly (1:30pm dismissal)
EndFragment
EndFragment
STAY IN THE LOOP!
Visit our Calendar for more important dates and visit our website for more information! www.dorothyfoxpta.com
Questions? Email us at ptadorothyfox@gmail.com
SPRINKLE KINDNESS WHEREVER YOU GO
YOU SHOP, FOX EARNS DONATIONS at NO EXTRA COST TO YOU!
WOW!! Fox has already earned $177.82 from Amazon Smile and Fred Meyer! Thank you to everyone who is already signed up for this free program! Signing up is simple, just add Dorothy Fox PTA to your existing Amazon account and your existing Fred Meyer Rewards card! See detailed instructions above.
www.fredmeyer.com/communityrewards
NEED HOLIDAY GIFT IDEAS? WANT TO LABEL NEW ITEMS WITH YOUR CHILD'S NAME? WANT TO MAKE LESS VISITS TO THE SCHOOLS LOST AND FOUND?
Oliver's Labels
Labels for your kids clothing, backpacks, lunchboxes, school supplies or personal items. Options for waterproof, dishwasher safe, microwave safe, freezer safe, and laundry safe. Stick on and peel off when your ready to remove.
BEST PART is if you use our link, 20% goes back to DOROTHY FOX PTA! Use the link below for details and for Oliver's Labels to give back to Fox PTA. www.oliverslabels.com/dorothyfoxpta